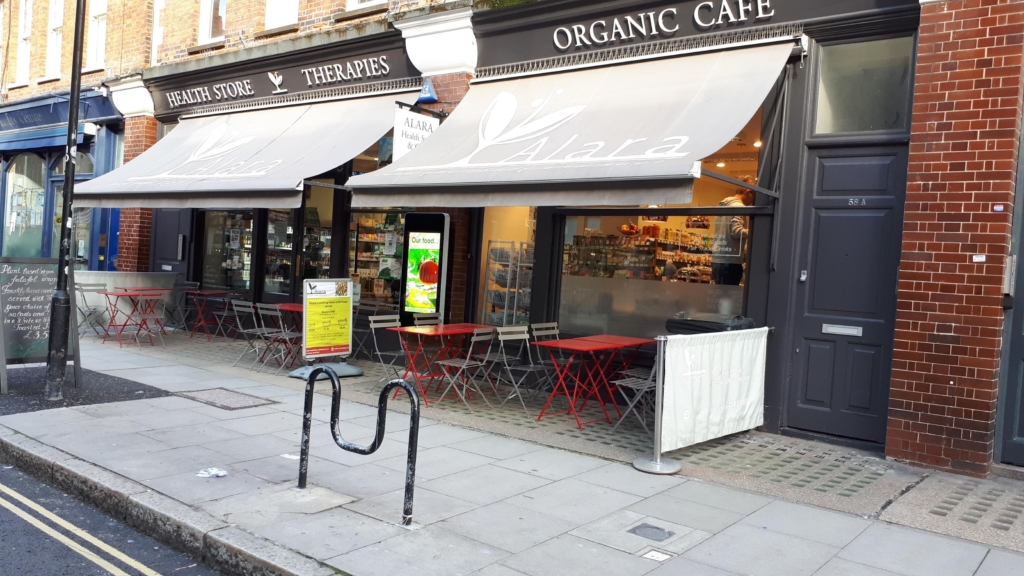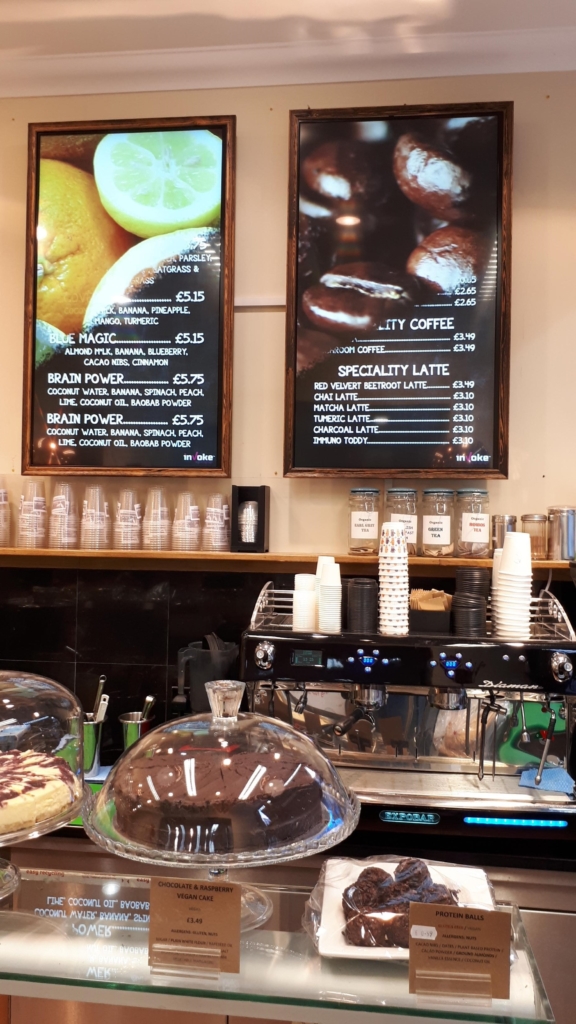 We are delighted with our latest install at Alara Health Store in London.
We replaced their existing static menu boards with Digital Menuboards, and also installed an Outdoor Adscreen, to allow passers-by and traffic to see what they have to offer.
Our designer worked closely with the team to ensure an eye catching menu inside , displaying all the prices and ingredients.
The Outdoor Adscreen displays what Alara stands for and their beliefs, such as fair trade coffee, bio degradable containers , vegan and vegetarian options and sustainable smoothies