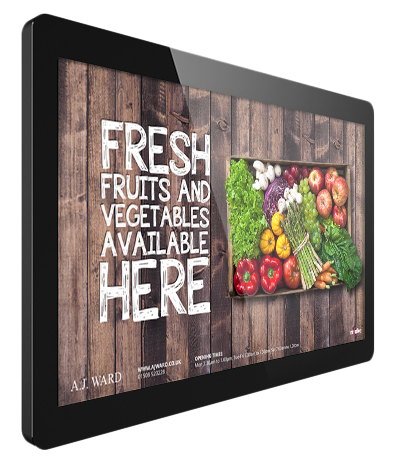 55" – 70" touch displays and interactive whiteboards for education and business
Our interactive touch displays are an incredibly useful asset for use in both educational and business environments. Whether you're teaching a class full of students or presenting to a room full of prospective clients, using an interactive touch display is an excellent way to share large amounts of information with your audience in a clear, visual format.
Incorporating a whole range of fantastic features, our interactive touch displays showcase a completely different dimension to traditional methods of presenting; adding value to your content and encouraging interaction from the audience.
inVoke Digital Signage provides commercial grade displays to premises up and down the country. We have a highly creative in-house design team who can create engaging, unique content to be displayed on your interactive digital signage. Get in touch today!
MeetingPad Software
Our interactive touch displays include a piece of state-of-the-art software known as 'MeetingPad', which brings to life everything on the interactive touch display, and helps to enhance audience understanding of the content on screen.
The software enables you to annotate over everything from office documents and PDFs to images and videos. You can even annotate on the display using an external input such as a laptop, making it ideal for use in classroom discussions where collaboration and contribution are of paramount importance.
MeetingPad is great for sharing files too. The software offers the functionality to wirelessly share files between your devices and on screen with no additional hardware required. The wireless features are all compatible with Android, Apple and Windows devices and even allow you to control the screen from any device – which is incredibly useful for presentations.
Wireless Mirroring
Another asset of the interactive touch displays is 'Wireless Mirroring'. This enables you to connect to the displays from any smartphone, tablet, laptop, PC or MAC wirelessly. Using mobile devices, you can mirror the display in both directions and even take control of the display from anywhere on the same WiFi network. Mirroring via 5GHz provides users with the best wireless experience possible with ultra fast mirroring and little interference. All of which is made possible without the use of additional wires or transmitters!
Seamless File Sharing
Once both your device and the interactive touch display are on the same network connection, seamless file sharing means that you will be able to quickly and easily share content from your device. In the case of a presentation, this might include such things as project videos, or images and audio files which are stored on your smartphone, tablet, laptop or PC.
Smart Pen Stylus
The Smart Pen Stylus allows you to control the display wirelessly from anywhere in the room. The pen tool also offers the functionality to seamlessly navigate through presentation slides, and change the pen colour. This is especially useful in a classroom environment when you want to invite multiple students to share their ideas up on the display, and require a different colour for each student in order to help their ideas stand out from one another.
Features
Wireless mirroring and file sharing

10 point touch IR commercial panel

Compatible with Windows, Android, and Linux
Sizes available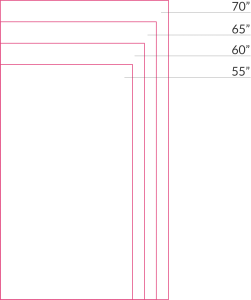 Interactive Digital Signage is so simple and has many uses such as providing information, navigating menus, store directories and wayfinding.
To book a free consultation, please fill out the form below.