Using Digital Signage can be of benefit to a range of different entertainment venues, including cinemas, casinos, museums, theme parks and sports clubs to name just a few. Digital Signage gives you the chance to better communicate your offering to your audience than other forms of advertising like static posters.
Digital Signage enables you to effectively and quickly inform customers of limited time offers and advertise attention-grabbing promotions for products, services and upcoming events.
All of our Digital Signage has been designed to be user friendly and easy to update with new content. This means that should there be anything you no longer want to display on the screen, or something you wish to add, you will be able to do so instantly.
Improve customer experience
As well as being used to inform, educate and promote to your target audience, Digital Signage is an effective way to improve the overall customer experience. From snippets of historical information to maps that help guests navigate your tourist destination, digital screens can create an atmosphere of engagement and excitement.
Advertising opportunities
For venues with a typically large amount of footfall, Digital Signage provides you with opportunity to explore the possibility of offering on-screen advertising space. This is where companies pay money to be displayed on your Digital Signage to advertise their services or products to your customer base.
Which Digital Signage product is right for you?
Let us help you choose which type of Digital Signage is ideal for your heritage or tourism business: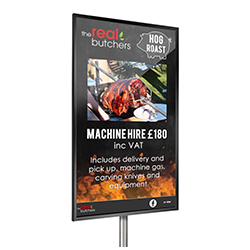 Shop Window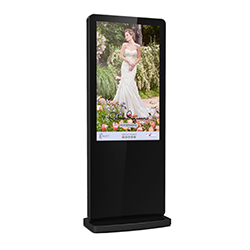 Free-standing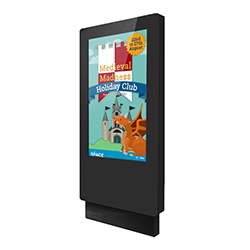 Outdoor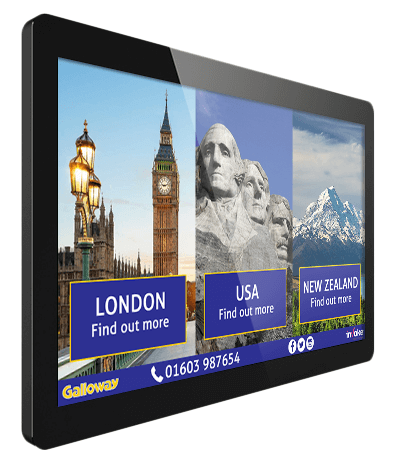 Interactive Touch Screens
Many industries are now implementing touch screen technology as a part of how they serve their customers, and the heritage and tourism industry is no exception. Much like other forms of Digital Signage, interactive touch screens act as an excellent communication tool with customers and help unlock a whole new level of interaction with your exhibition or event.
Whether you use them as a method of internal navigation within your venue or integrate the screens with your own app to create an immersive customer experience, interactive touch screens offer a variety of different exciting opportunities for all different sizes of businesses.
"The excellently designed content on our inVoke advertising screens attract passersby and provide information on our attractions – awesome. "
To book a free consultation, please fill out the form below.