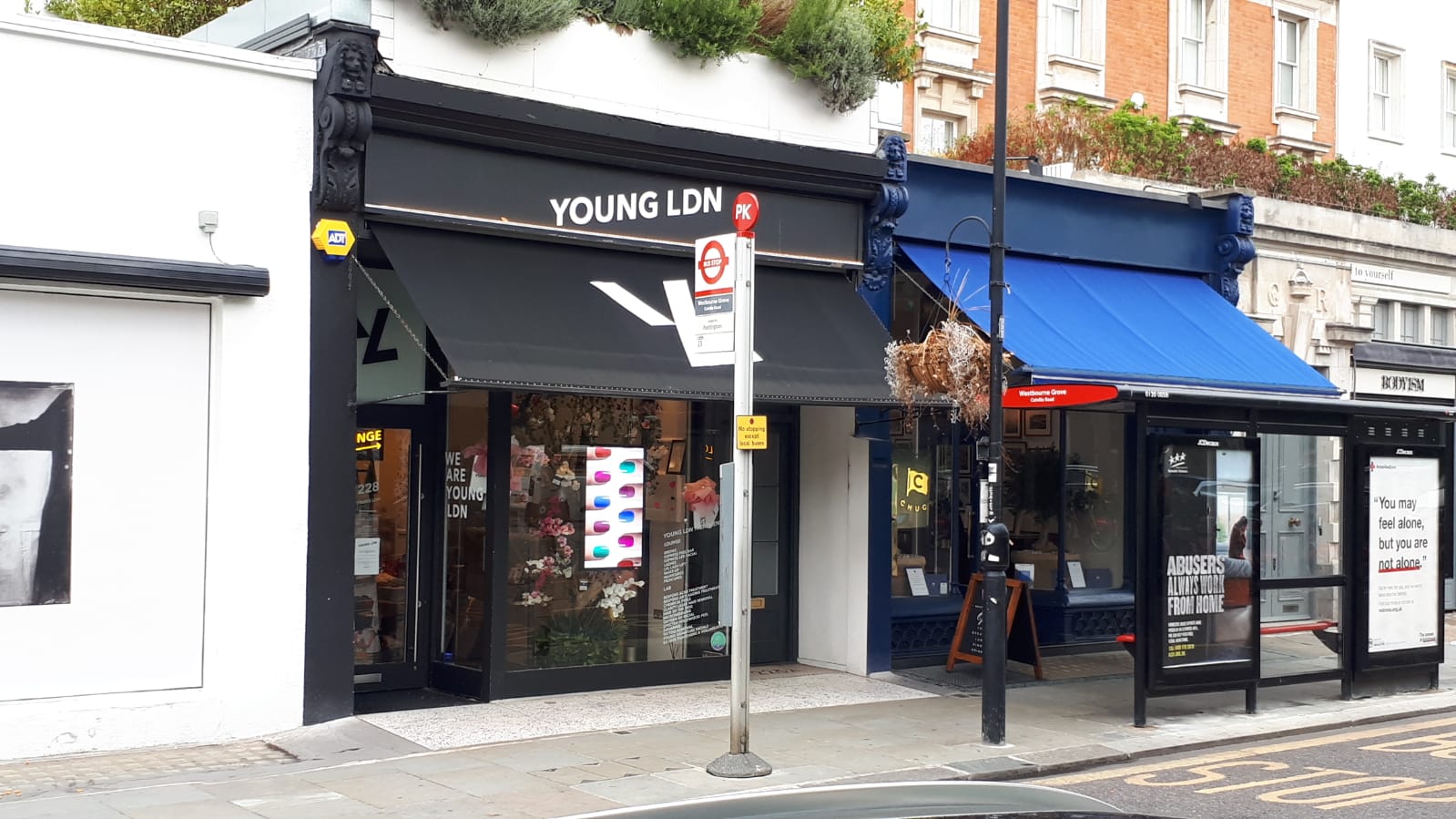 We are delighted to share with you our recent install at Young LDN in Notting Hill, we installed a 46″ Ultra High Brightness screen which is hanging from chains in keeping with the salon itself.
The salon offers a luxury skincare and beauty destination that champions youth and inspires the confidence to disrupt the world. The unique studio  is in the heart of London and has been created specifically with Gen Z and Millennials in mind and offers a wide range of bespoke beauty and skincare treatments in a unique and intimate environment.
It has a distinct urban vibe, Young LDN is the perfect place to escape and be pampered, whether you are looking for a specific skincare treatment or a pre-party glam!