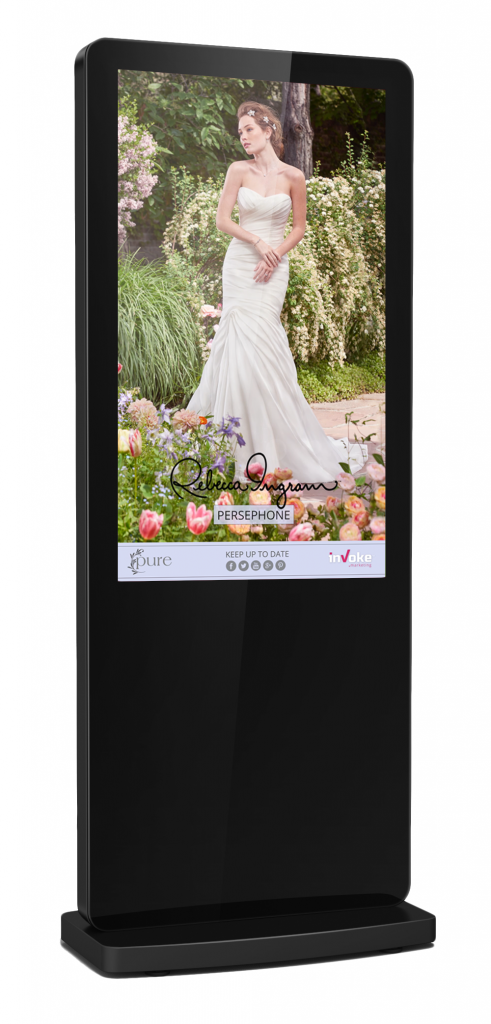 At inVoke, we know that movement attracts attention. One of the best ways to effectively attract potential customers is through Digital Signage, an advertising method which shows a sequence of still (or moving) images.
Why Digital Signage?
Whether you want to attract brand new customers, sell more of a certain product, promote add ons or let people know about an upcoming event, Digital Signage is the way to do it. There's a number of options when it comes to the signage you use for your needs, from shop windows and video walls to outdoor and interactive screens.
There's even more options when it comes to what you show on your screens- the sky really is the limit! With this said, it is important to remember that your Digital Signage content is the make-or-break of its success. It's what's on the screen that will attract your target audience to it. That's why here at InVoke we are committed to producing the highest quality content for your Digital Signage.
Working with InVoke
When you choose InVoke for your Digital Signage needs, our talented team of Motion Graphics Designers come as part of the package. This means you're giving your Digital Signage the best chance by displaying fantastic content that will encourage interaction from its target audience.
Whether you need your content for retail, charity, healthcare, tourism or any other sector, our expert team of designers, who have years of experience working with a multitude of different businesses, will be able to produce exactly what you need.
If you already have a designer in your company, have no fear! Our in-house designers are happy to collaborate ideas and skills to produce the best content for your Digital Signage possible, ensuring you get the results you need.
Features
Can be vinyl wrapped to complement your aesthetics

Commercial grade for constant 24/7 use

Network compatible for easy upload of new content and RSS feeds
Sizes available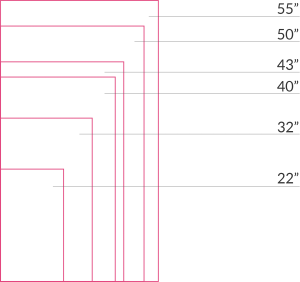 "Used to help customers navigate our store, everyone notices our free-standing inVoke advertising screen."
To find out more about our digital signage options and how you can make use of our specialist in-house content creators, get in touch today.