Here are some of the many benefits of using Digital Signage for charities:
Digital Signage is cost-effective. It's a one-time investment which can be used to raise brand awareness and boost footfall. What's more, partnering with third parties and running their adverts can serve as a new and valuable revenue stream.

Digital Signage is dynamic and can display images and videos. It can also support social media marketing efforts by displaying social media channels to passers-by to increase the overall number of impressions per post.

Interactive touch-screen Digital Signage supports donation campaigns by displaying donation details 24/7 or a landing page which visitors can engage with as they go about their business.
How we help
In this day and age it can be challenging for charities to put together a proactive digital marketing plan – one which raises awareness for their cause, helps them reach their target audience, and drives fundraising. This is because such a plan requires a number of elements including an SEO friendly website, social media channels like Facebook or LinkedIn, an email marketing campaign, and PPC or online advertising. And all of these elements combined can be quite costly. A good way by which the charity sector can support its marketing efforts is through Digital Signage. 
Here at inVoke Digital Signage, we are honoured to have worked with a number of fantastic charities and nonprofits such as RSPCA, Big C, YMCA and Break and Emmaus. We take great pride in helping to raise their brand awareness by communicating their message and purpose through our charity digital advertising.
We've installed Digital Signage for charities across the country. Our studio has worked with them to design a number of high-impact displays, and because our screens are sun-readable, commercial-grade, and designed for 24/7 use,  we've helped many charity shops increase footfall and improve the amount of donations they've received. The screens also helped to promote volunteering opportunities and, in the case of the RSPCA, the rehoming of animals.
Our special charity discount
We have witnessed, first-hand, the good work being done by charities. And we know how important it is that this work continues. We therefore offer a special discounted rate to support charity work. Contact us to learn more
"We have seen a significant increase in donations, volunteering and rehoming since the installation of inVoke high brightness advertising screens."
"The inVoke team are always very efficient – they understand what we want to promote and create excellent animation."
Our Clients
Here are just a few examples of our charity clients who have attracted more donations and raised their profile with the help of our Digital Signage.
Contact us today to find out how you can do the same!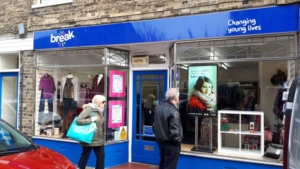 Break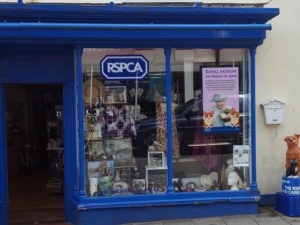 RSPCA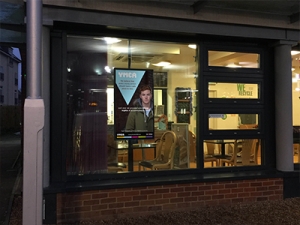 YMCA
Nationwide 600+ installations for as little as £3 a day

Our graphic design team is here to help if you want custom branded content

Brand development with our quality Digital Signage displays

Our full-HD commercial-grade screens run 24/7

Plug and play functionality, or load content on the media player via Wi-Fi with our cloud-based CMS

Easily manage and update screen content for 1 (or 1000) screens