Digital Signage captures 400% more views than static display.
We offer Digital Signage screens crammed with dynamic, eye-catching stills, animation, cartoons and video content on an affordable rental basis – starting from only £3 a day (terms and conditions apply).
Digital Signage uses commercial grade screens designed to run 24/7 to broadcast video content that grabs the attention of your target audience far better than static posters. This digital technology makes it possible to deliver dynamic, timely content for maximum impact in a way that no other media can.
Huge names like McDonalds, John Lewis, M&S, and Debenhams are all in on the action! L'Oréal has seen a 24% increase in sales as a result of using digital signage. It works for big brands, it can work for you too!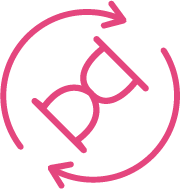 Dynamic
Screens can display stills, video, animations and even RSS feeds like live news, tweets and weather reports. Your screen content can be updated instantly, or scheduled throughout the day – perfect if you need to announce a flash sale to your customers!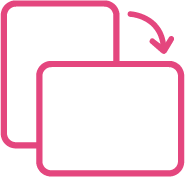 Versatile
Our screens come in a wide variety of sizes and shapes; from free-standing units to wall-mounted monitors, ensuring you can make your brand message heard to visitors, customers and employees in your office, shop or at events.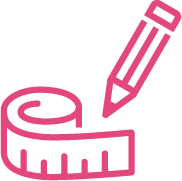 Bespoke
We fully customise your Digital Signage with bespoke branded animations, so it's completely hassle free! We can also brand the screen itself – whether it's wrapping a free-standing unit in your brand colours or framing a monitor to better fit with your shop or office decor.
Why choose inVoke Digital Signage?
Installations starting from only £3 a day

Free on-site consultation to discuss your objectives

Branded videos designed and animated in-house

Commercial grade screens designed to run 24/7

Save time and hassle with a fully managed solution

Update anything from 1 – 1000 screens using our CMS software
Contact us today to find out how Digital Signage can grow your business from just £3 a day.