Attention grabbing – there's no other way to describe our LCD video walls. Each display has a bezel width of only 3.5 mm, which means you can custom build a virtually seamless and visually dynamic wall of any size to broadcast your message and connect with prospective customers. The high-quality commercial-grade panels run 24/7 and are vibrant and rich in colour, no matter the viewing angle, making them perfect for control rooms, lobbies, auditoriums, event venues and public spaces.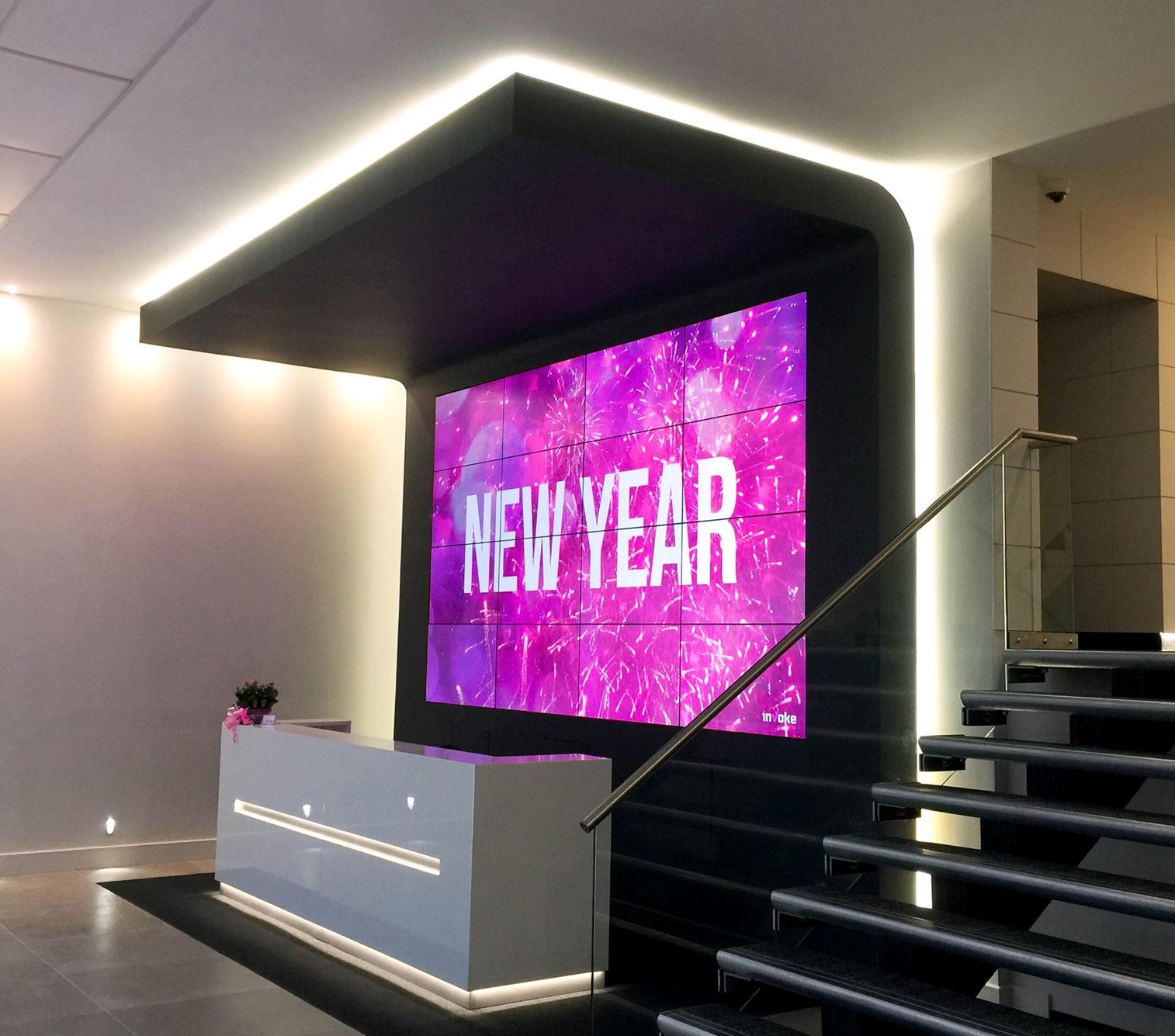 Screen Sizes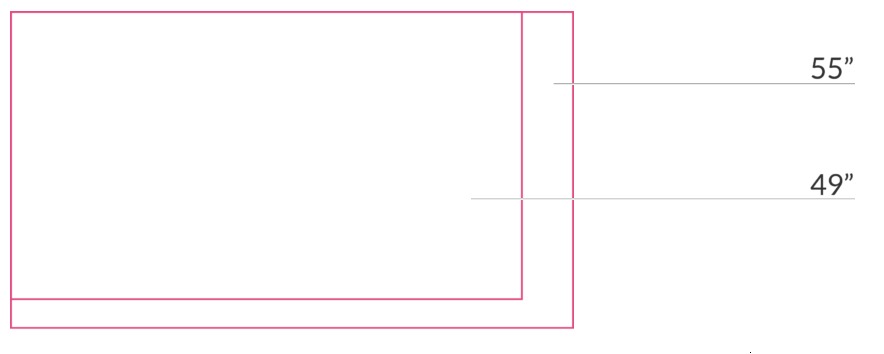 Our Video Wall panels come embedded with a video matrix processor which enables the panels to either operate individually or together as one to form a tiled video wall.
We provide convenient nationwide sales, installation and maintenance support, and our studio of experienced design professionals can create dynamic custom content for you. Each panel is available from only £2 per day, making it easy and affordable for you to build your own LCD video wall display.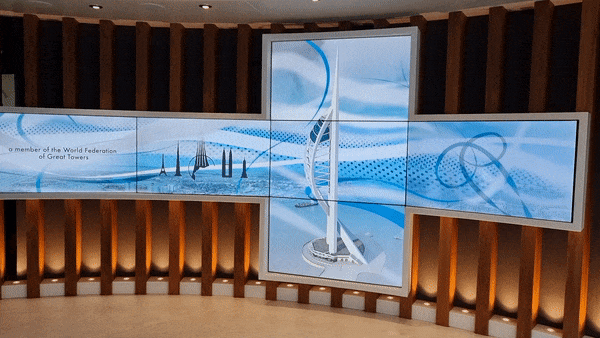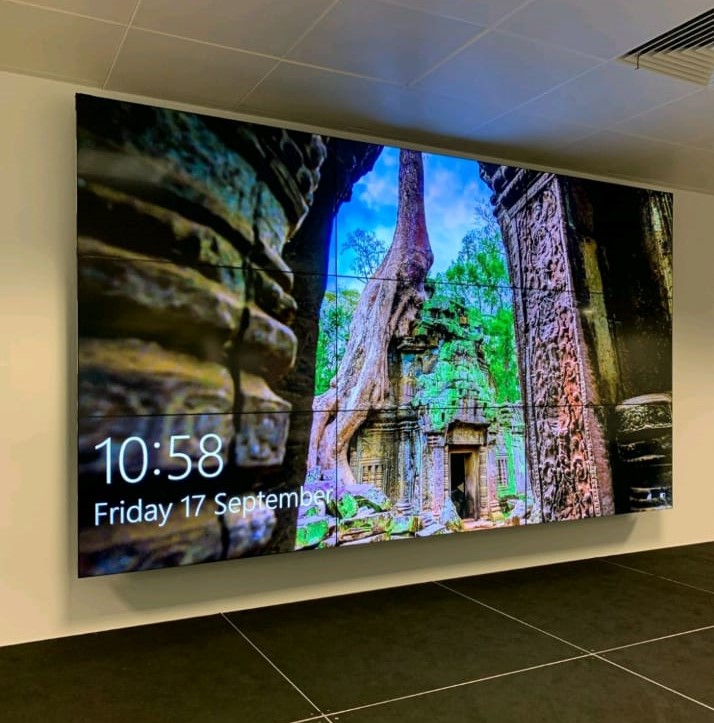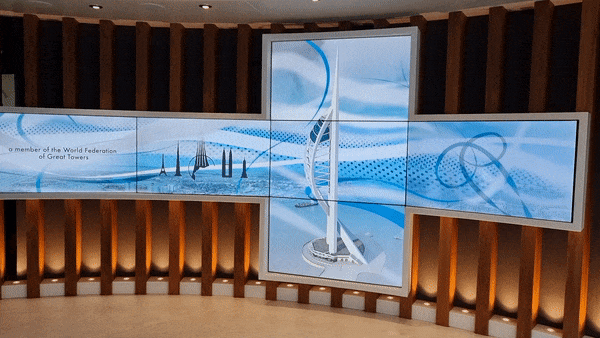 Portsmouth Spinnaker Tower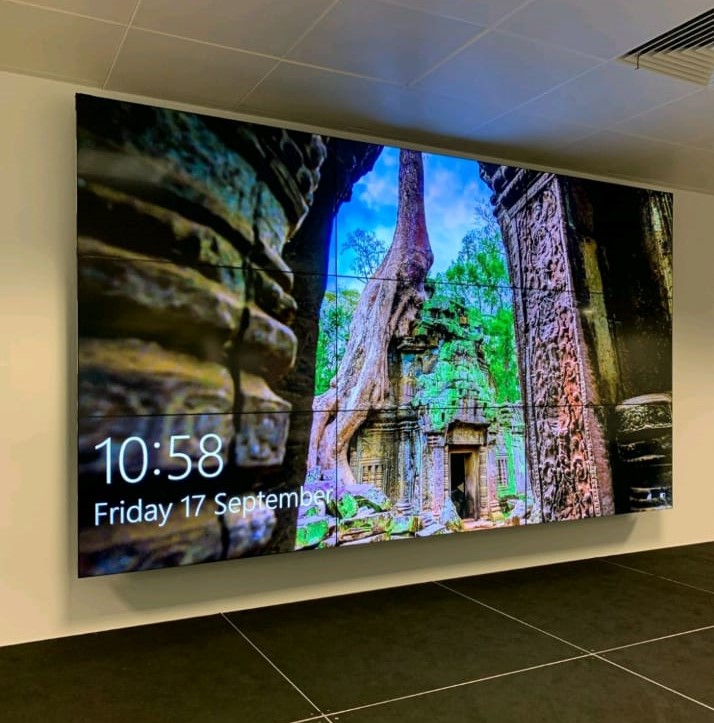 Portsmouth Spinnaker Tower
"You can't fail to notice our video wall – it provides everyone who sees it with information on what we offer. Our enquiries increased significantly as a direct result of installation."