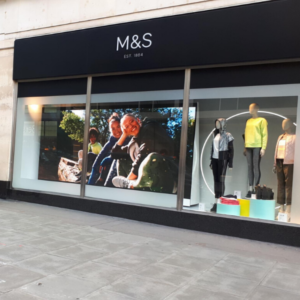 LED window displays and digital signage to communicate your message quickly and effectively
When you want to make an impression on a large scale, you need a digital signage display that can reach its audience, attract attention and make a big impact.
Commercial grade LED digital signage  from inVoke allows you to do exactly that. With 8" x 8" individual panels which come together to create one large, bright display that can be seen both close up and at long distance, LED window displays are the perfect way to effectively reach your audience.
Your LED screens can be customised with branding created by our in-house digital design team–this includes video content, flashing displays with scrolling for your latest promotions and offers, and everything in between. Each can be tailored with special text formats and colours to ensure your messaging exactly fits your brand. And when it's time for a new window display, you can stay ahead of your competitors with instant updates.
Making a big impact has never been easier. Suitable for indoor and outdoor use, LED digital signage can promote, inform and more in almost any location. We can even supply ultra bright LEDs to combat sun glare for outdoor screens.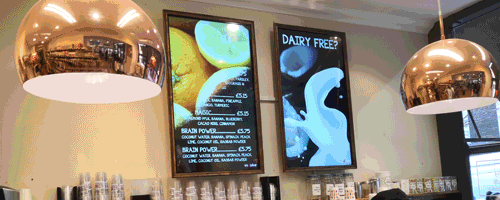 To book a free consultation, please fill out the form below.