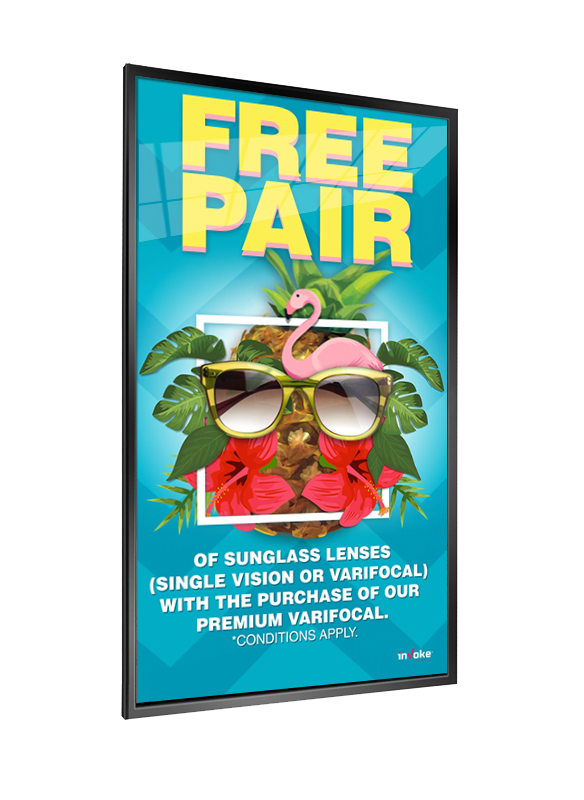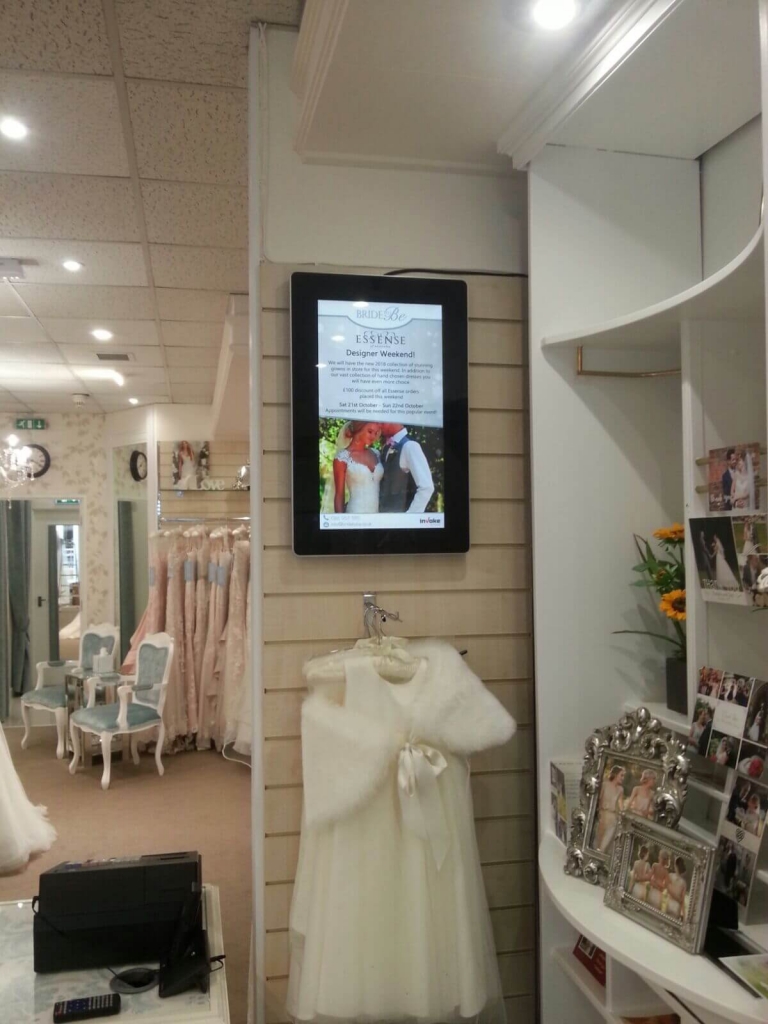 22" – 84" portrait or landscape commercial grade professional advertising screens
inVoke Digital Signage is a leading provider of stunning internal digital signage nationwide. Our in-house design team can create unique content to improve navigation in your premises or promote products, campaigns and events.
Designed to be placed inside a building, our Android advertising displays are fitted with a commercial grade LCD panel and backlit with LEDs. This means they are much brighter than standard TV screens, and incredibly eye-catching for customers.
We'll fill your internal screen with vibrant and captivating content to encourage customers to take a closer look at the display and find out more about what you have to offer. Our internal advertising screens have proven to be powerful tools for promoting a business offering, informing a captive audience and even in an education environment.
Aesthetics are an important aspect of every display and, with this in mind, our internal advertising screens benefit from a tempered glass face, super slim profile and durable steel enclosure with rounded corners. The screens are also coated in aluminium which adds to their slick tablet-like look and protects the internal components from potential damage.
Boasting the adaptability to be in either landscape and portrait mode, the advertising screens have no buttons, controls, logos or branding on show. This reduces the risk of the screens being accidentally turned off or tampered with.
Much like our shop window screens, our internal AdScreens come with the option to be framed in a design which best compliments the environment you choose to place them in.
Features
Portrait and landscape available

Can be framed to complement the look of your business

Commercial grade for constant 24/7 use

Network compatible for easy upload of new content and RSS feeds
Touch screen only:
Sizes available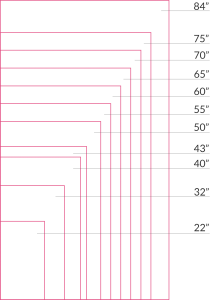 "Our screens look brilliant; all our clients notice our daily offers and take advantage of them. We're already opening another outlet and will be ordering 4 more inVoke screens. They work!"
To book a free consultation, please fill out the form below.