Our internal Digital Signage displays are designed to be wall-mounted or ceiling-suspended indoors. They're perfect for internal communications, providing useful information or wayfinding help, as well as promoting products, campaigns or events. Aesthetically pleasing, they come with a tempered glass face and slimline profile. They're also fitted with a commercial-grade LCD panel backlit with LEDs – which means they offer high brightness and are an eye-catching way of displaying your messaging.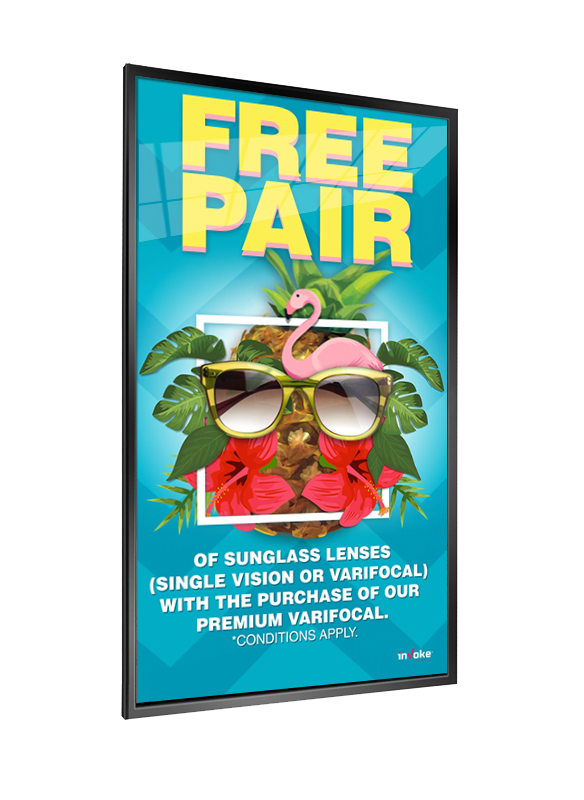 Screen Sizes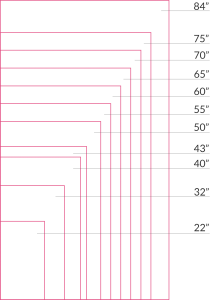 Like our free-standing and outdoor digital signage, our internal LCD Digital Signage screens have no buttons. This enhances their sleek aesthetic while reducing the risk of them being tampered with or accidentally turned off. They can also be framed to complement the aesthetics of your workplace.
Their slim profile and ability to display content in both landscape and portrait mode make our internal screens perfect for businesses of all sizes. They can be used in kiosks or within reception areas or sales floors as menu boards, news feeds, social media feeds, corporate notice boards, welcome messages and so much more. 
We're happy to help you with your messaging – our in-house design studio can work with you to create high-quality bespoke content.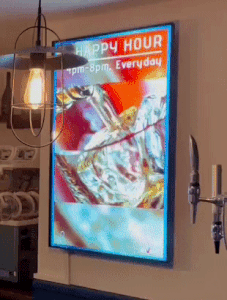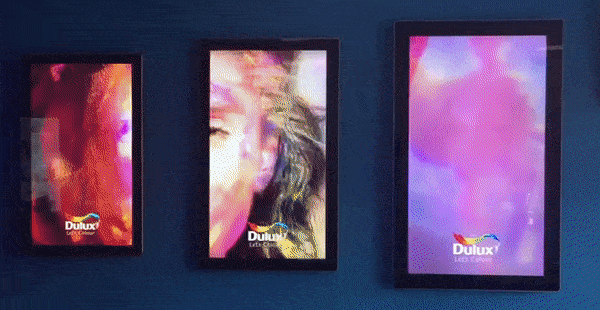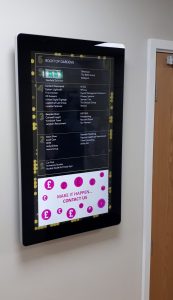 "The internal inVoke monitor is really good for upselling to our shop customers –
it's very useful to display new products and offers."
"We have 2 inVoke monitors that we use as wayfinders for visitors to easily find their way – they're easy to update and very eye-catching."