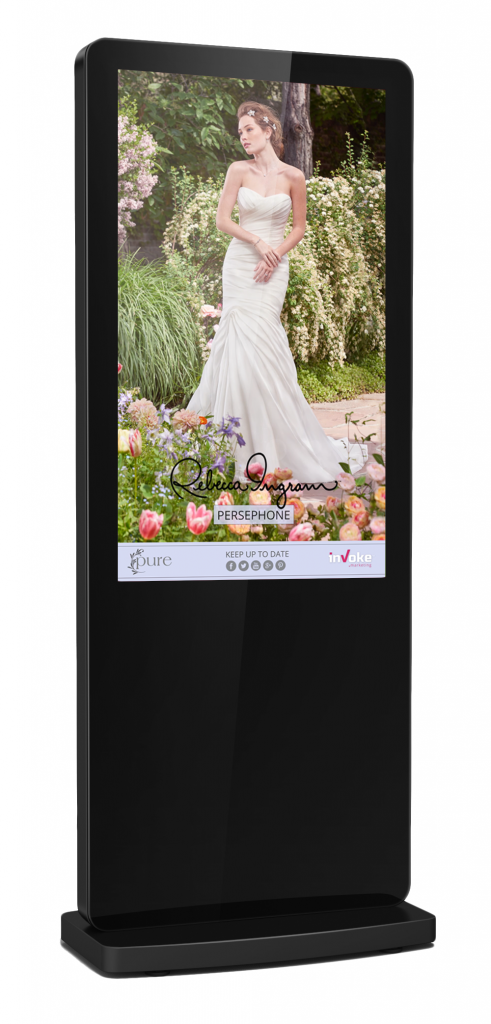 22"-55" free-standing portrait commercial grade professional advertising screens
Hassle-free bespoke digital signage to drive higher sales! inVoke Digital Signage is a leading provider of free standing digital signage screens to businesses all over the UK. We have an in-house design team who can create custom content to be displayed on 24/7 commercial grade AdScreens.
As with all our screens, our Android free-standing digital screens benefit from a commercial grade LCD panel which has an LED backlight. This brightness helps to bring everything to life on screen, making it incredibly eye-catching to your target audience.
Our free-standing advertising screens boast the asset of amazing longevity, which ensures that they are a reliable long term investment for any business.
As with all our Digital Signage, our free-standing digital screens are aesthetically pleasing in appearance and include a tempered glass face, rounded corners, durable steel enclosure and super slim profile.
To further enhance their look, the screens are coated in aluminium which adds to their sleek tablet-like appearance, and provides the additional benefit of protecting the internal components from potential damage.
Much like our internal screens, our free-standing digital screens have no buttons, controls, logos or branding. This adds to their aesthetic and reduces the risk of the displays being accidentally turned off when in use.
With your own unique environment in mind, we also provide the option to have the digital posters vinyl wrapped in a design of your choosing, so that it best complements it's surroundings.
What are you waiting for? inVoke Digital Signage operates nationwide, so no matter where you are, we can help increase revenue at your business. Get in touch with us today using the form below.
Features
Can be vinyl wrapped to complement your aesthetics

Commercial grade for constant 24/7 use

Network compatible for easy upload of new content and RSS feeds
Sizes available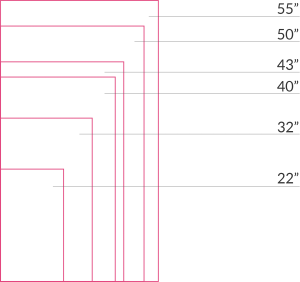 "Used to help customers navigate our store, everyone notices our free-standing inVoke advertising screen."
To book a free consultation, please fill out the form below.