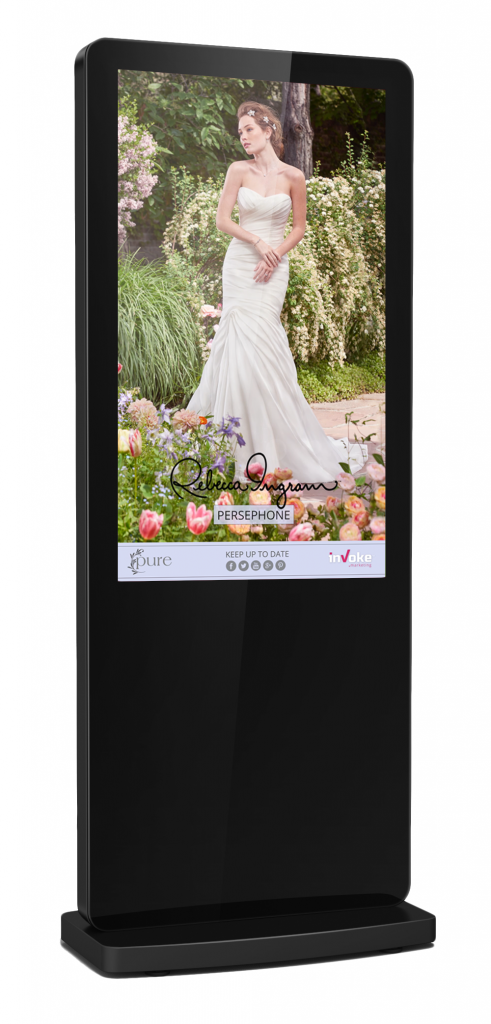 Why Digital Signage?
Digital Signage is a form of electronic signage used by companies and organisations alike to reach a desired target audience. Digital Signage is widely used for promotional, informative, educational and interactive purposes. Whether you're in the retail industry or healthcare, expertly designed Digital Signage can hugely benefit your brand.
Investing in high quality signage is a must, but the quality of the design on the sign itself is just (if not more) important. That's why when you choose InVoke for your Digital Signage needs, you gain access to our experienced in-house designers and animators too!
Our in-house design team, who are graduate specialists in their field, will utilise their expert knowledge of professional motion graphics software to produce and deliver innovative signage designs for your digital display, giving you the best possible form of advertisement.
From informative boards in a busy train station to interactive stills in a heritage museum to branded videos in a highstreet clothing shop, the InVoke design specialists can produce the content to get your business noticed.
Working with InVoke
A member of the Digital Signage design team may meet with you to discuss and explain the entire process, from design to publishing. From there, our team will work collaboratively with you to deliver the designs that your target audience want to see.
If you already have a designer working for your company, our in-house team are happy to work with them in order to supply the best Digital Signage designs possible.
Features
Can be vinyl wrapped to complement your aesthetics

Commercial grade for constant 24/7 use

Network compatible for easy upload of new content and RSS feeds
Sizes available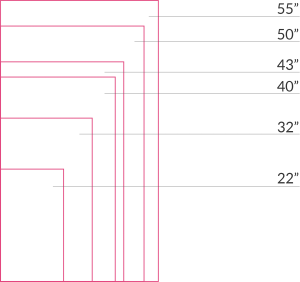 "Used to help customers navigate our store, everyone notices our free-standing inVoke advertising screen."
To find out more about our digital signage options, and what our fantastic in-house designers can do for your business, contact us today!