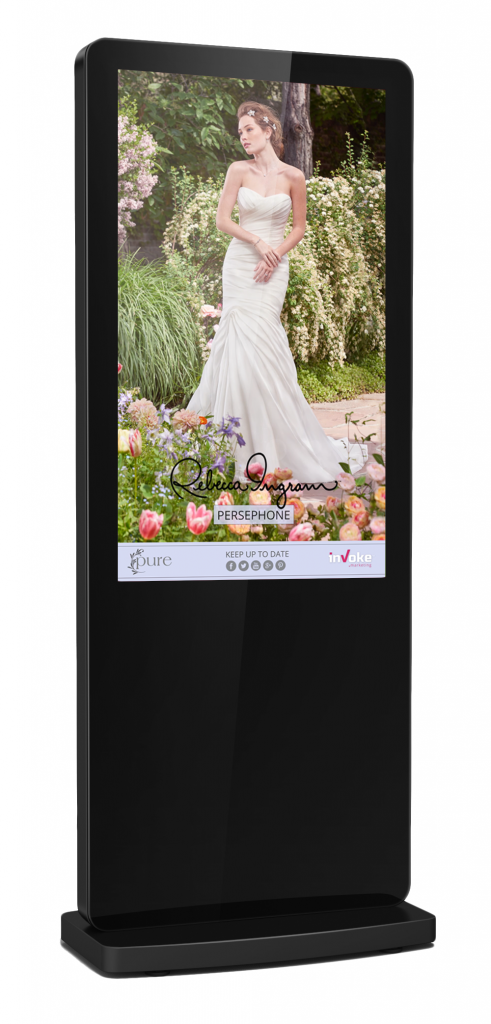 Effortlessly capture 400% more attention
Customers may never notice it, but shops are constantly competing to win their attention. After all, on a busy high street, people aren't going to spend hard-earned cash in every single one. It's up to each outlet to be more engaging and exciting than their next-door neighbour.
If you're looking for a way to:
Stand out from other shops in your street
Improve in-store navigation
Promote products, deals and more
inVoke Digital are specialist providers of bespoke digital shop signs. Our dynamic screens are already being used by retailers all over the UK to maximise footfall and boost sales revenue!
Display your brand for the world to see
Our commercial grade digital shop sign screens are used by retailers of every kind, from tattooists to ice cream shops! We pride ourselves on our ability to bring brands to life and have a team of in-house experts ready to design custom content for your businesses digital shop sign. Your screens can feature:
Stills
Animation
Cartoons
Video content
Interactive touch screens
RSS feeds
inVoke Digital can provide solutions that fit perfectly into your premises, whether you need a wall-mounted monitor or a free-standing display in the shop window. Our digital shop signs are extremely dynamic and can be updated instantly or scheduled to change throughout the day, maximising awareness of your products or services.
Features
Can be vinyl wrapped to complement your aesthetics

Commercial grade for constant 24/7 use

Network compatible for easy upload of new content and RSS feeds
Sizes available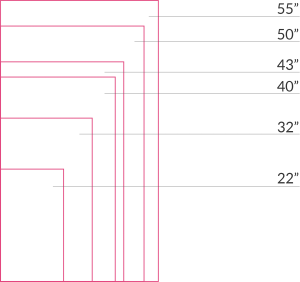 "Used to help customers navigate our store, everyone notices our free-standing inVoke advertising screen."
Bring new energy into your store with a bespoke digital shop sign from inVoke Digital. We are industry-proven technical and design experts who can help you increase footfall, engage passers-by and remain competitive in a crowded high street.
Contact us today to find out how our bespoke solutions can grow your business from just £3 a day.