Digital Signage displays are fantastic tools for education establishments, enabling users to impart knowledge in a visual, accessible way. The user friendly nature and extensive functionality of our signage displays can play a big part in enhancing students' understanding of the content displayed on screen, and encourage positive engagement with classroom discussions.
Interactive elements
Interactive touch screens ensure students and their peers can collaboratively engage with learning in a fun, hands-on way. Our interactive screens are designed to be functional, user friendly and to accommodate multiple students users at the same time, ensuring learning becomes a team activity.
Communication is key
Internal communication is an area which is often overlooked within schools; having hundreds of students on site creates the need to convey information to them as quickly as possible – this is essential in order to ensure the smooth running of an education facility. Digital Signage is an excellent tool for internal communication within schools, colleges and universities – whether it's notifying students of changes to timetables or informing them of upcoming school events and emergency announcements, our digital screens can be updated instantly making them a worthwhile investment for any education establishment.
Show-stopping signage
Something we have noticed becoming increasingly popular among schools, colleges and universities recently is installing video walls in reception areas and event spaces, and it's easy to understand why. Through their ability to scale to fit any space, our video walls are suitable for any size of school and are are a focal point for students and visitors. They can be used as backdrops for ceremonies, performances and events, or to relay important information to visitors, students and parents.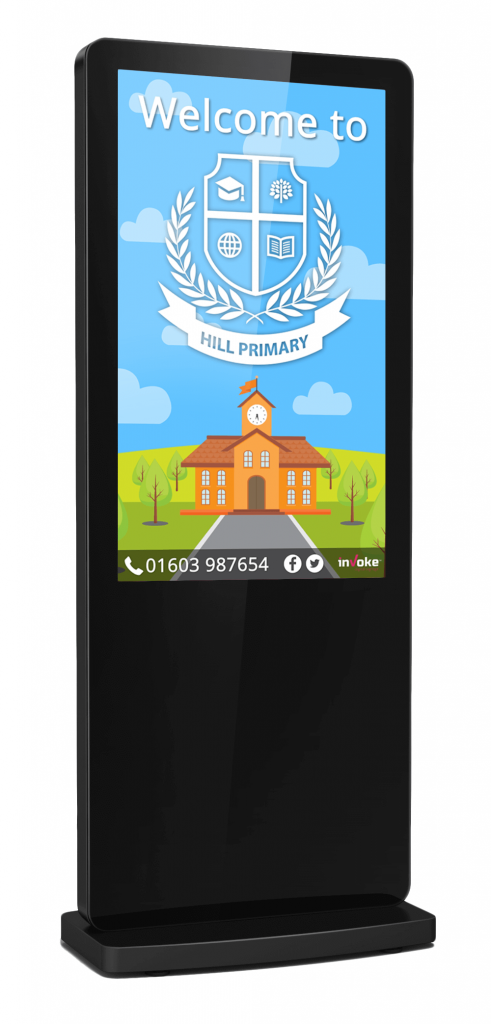 Interactive Touch Screens
Some of the most effective Digital Signage tools to help educators achieve engagement and understanding are our interactive touch displays. This technology has proved to be incredibly popular within classrooms and lecture halls, and has all but replaced outdated projectors.
Our touch displays are user friendly and able to be installed seamlessly into any education environment. Purpose built for presenting and teaching, the large size of our interactive touch displays  (55", 65" and 70") ensure that every student is able to comfortably view the screen regardless of where they are sitting.
Our interactive digital screens have up to 10 simultaneous touch points, which means that you can have multiple (up to 10) students using the screen at any one time. This helps to create a collaborative environment in which learning becomes a group activity instead of an isolated one.
To further their functionality for use within classrooms, the displays have been given a frosted etched finish on screen which improves tactility and diffuses light instead of reflecting it back. This helps the screens to remain clear and easily legible whatever their environment.
There are many brilliant educational apps available for these displays, which have been designed to get students involved in, engaged with and excited about the learning process.
Which Digital Signage product is right for you?
Let us help you choose which type of Digital Signage is ideal for your education facility or business: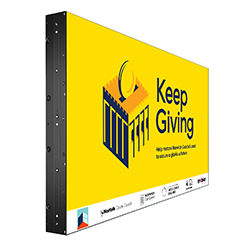 Video Wall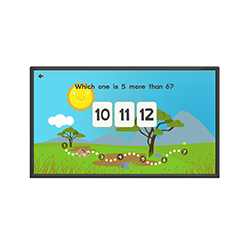 Interactive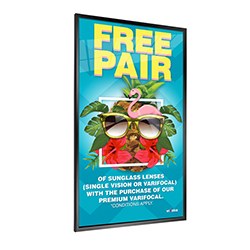 Internal
To book a free consultation, please fill out the form below.