High streets are typically highly competitive places. With such a large volume of competitor businesses in close quarters, ensuring that your shop stands out and captures the attention of passersby before anyone else is key.
Digital Signage is on the front line of this battle for attention, and can often prove to be the best weapon in terms of generating a large amount of footfall for your business.
Retail is well known to be the natural home of Digital Signage, and it's because of this that there is a wide variety of different types of Digital Signage screens – all of which are brimming with benefits for retailers to reap the rewards of.
Android advertising display
One of the most popular forms of Digital Signage used by retailers is our Android advertising display, which acts as the perfect platform to promote products and services to customers within a store. As with all our Digital Signage, the displays have been designed to be simple and easy to upload content to, which is particularly useful if your business does a lot of seasonal or limited time offers where content can become outdated quickly.
The moving content and bright screens of our shop window displays capture the attention of passersby, and immediately create an understanding of what services, products and promotions are available inside the store, prompting them to walk inside.
Improve customer experience
Digital Signage is much more than just a method of advertising. It can also benefit other areas of your business too, such as improving customer experience. One of the most effective ways to do this is by installing one of our interactive touch screens. Designed to be incredibly user friendly, these screens provide customers with the opportunity to discover the full extent of your products or service range instantly.
As well as this, they also contribute towards building a modern and appealing appearance for your business, through their innovative functionality and slick modern appearance. These are both incredibly powerful assets to have in the retail industry, as the key to success lies within providing your customers with the best possible experience when in store, which will eventually lead them to become repeat customers further down the line.
Which Digital Signage product is right for you?
Let us help you choose which type of Digital Signage is ideal for your retail business: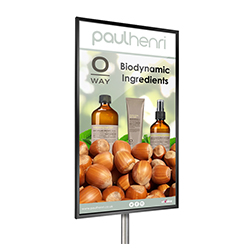 Shop Window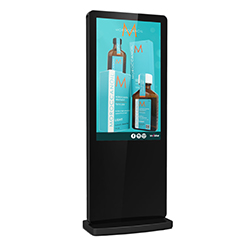 Free-standing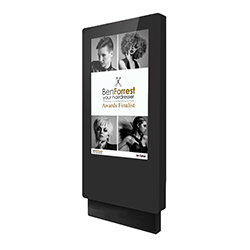 Outdoor
"So many people have made positive comments and we're averaging 20% increase in monthly sales since having inVoke window and internal screens. We're so pleased that we have them and would highly recommend inVoke to any business wanting to increase sales."
To book a free consultation, please fill out the form below.