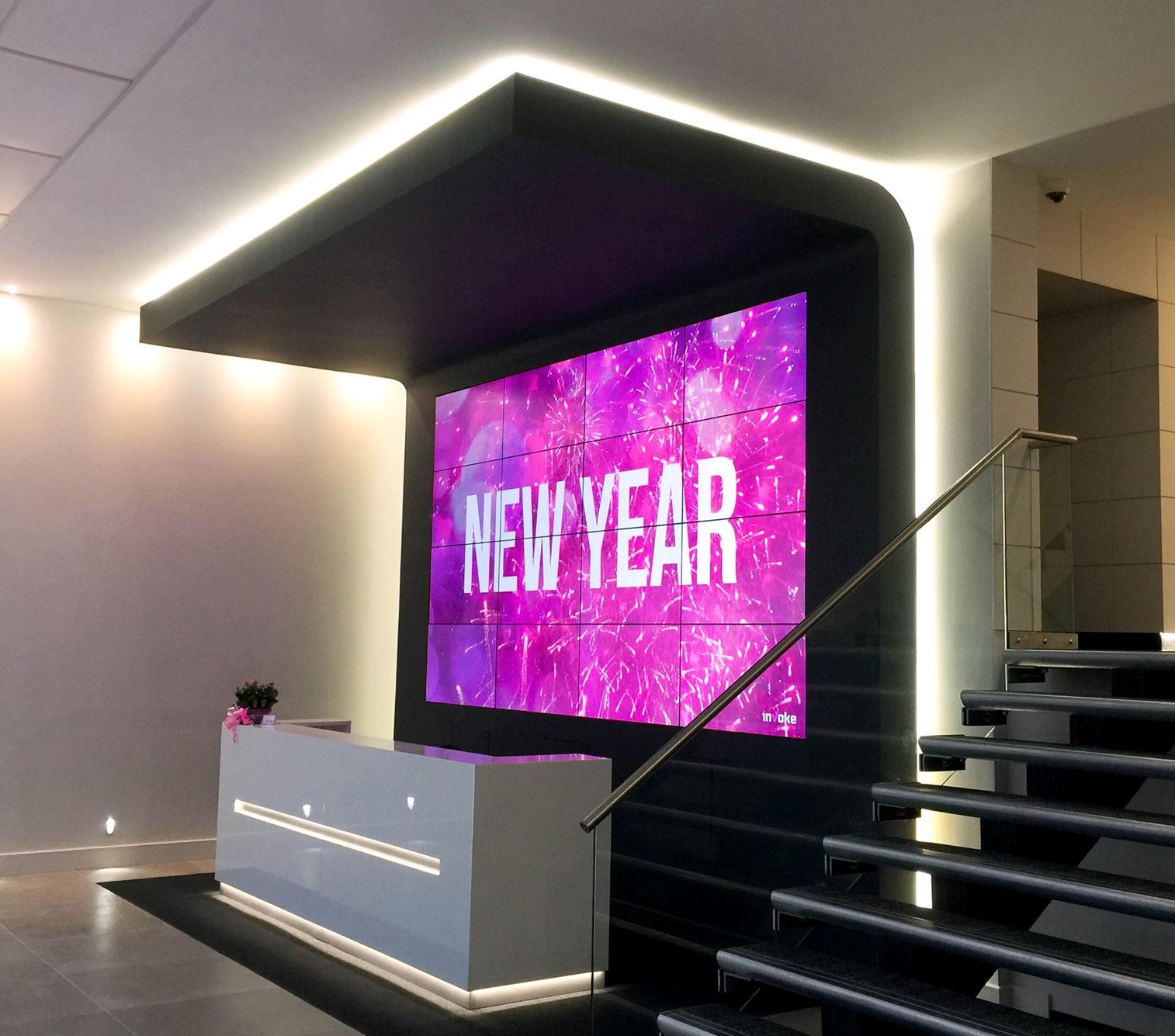 49" to 55" commercial grade screens with network compatibility for easy content upload
Want to capture more attention, improve navigation inside your building and send enquiries through the roof? Big-name brands like L'Oréal have seen sales increase by as much as 24% as a direct result of using digital signage in their premises. inVoke Digital Signage provide eye-catching video walls to businesses, charities and organisations all over the UK.
With a bezel size (this is the area which surrounds the screen) of just 3.5mm, our video wall displays are the perfect solution for creating a virtually seamless LCD video wall. The walls provide audiences with an eye-catching and content focused display, which is almost certain to capture the attention of people passing by. We design all content in-house, and our talented team can come up with inventive displays that meet your needs!
The benefit of having such a narrow bezel is that it allows you to build custom video walls of any size. This makes them ideal for use in such places as large reception areas or event venues, where it's vital to have a large screen in order to attract the attention of people within the room, and ensure they can all view the content you have on screen.
Another feature of the screens that helps to attract attention is the commercial grade panels which each screen possesses. These provide superior colour uniformity, viewing angle and remarkable vibrancy to draw attention from your audience.
Each screen has an embedded video matrix processor, which enables the screens to operate independently or in as part of a tiled video wall, depending on your preference. This is a highly useful feature of the screens, as it means you can have complete control over the configuration of the video wall without any additional hardware.
What are you waiting for? Get in touch with us today to discuss your digital signage video wall specifications!
Features
Super narrow bezel (3.5mm)

Built in Matrix processor

Commercial grade for constant 24/7 use

Network compatible for easy upload of new content and RSS feeds
Sizes available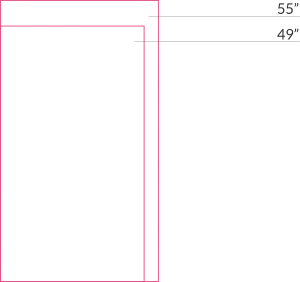 "You can't fail to notice our video wall – it provides everyone who sees it with information on what we offer. Our enquiries increased significantly as a direct result of installation."
To book a free consultation, please fill out the form below.