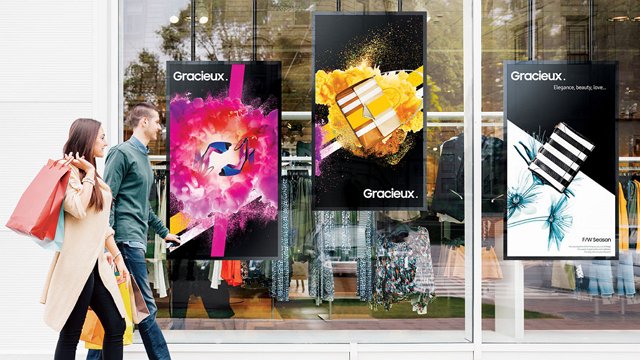 In today's fast-paced retail environment, it can be difficult for retailers to connect with their customers who have their heads buried in their phones.
Mobile marketers are also getting smarter, as they deliver targeted mobile ads using beacon technology to directly appeal to customers. Not to mention all the outdoor digital billboards and displays that compete for user attention. For brick and mortar retailers, this can be a major challenge.
Retailers can get the upper hand, however, by using digital signage to attract customers, specifically digital signage deployed in windows.
Why use window digital signage?
When many users think of digital signage, they might imagine a basic LCD display to put up a few advertisements. However, digital signage includes many different selections, including window digital signage.
There is a diverse selection of options available which do so much more than traditional static signage. Digital displays can more easily capture the attention of customers, even under direct sunlight, and simple, efficient content management means retailers can keep their displays updated and eye-catching