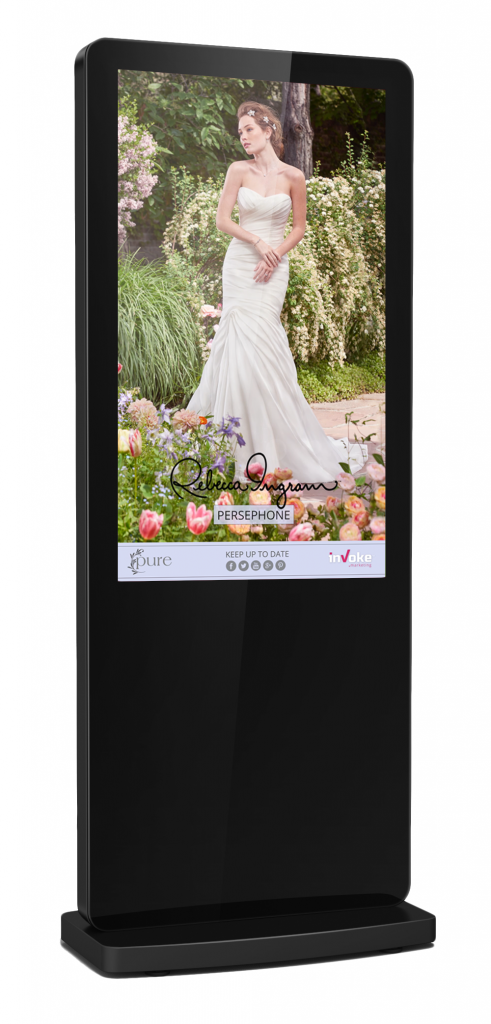 At inVoke, we believe that movement attracts attention. One of the most effective ways you can attract potential customers is through Digital Signage, an advertising method which shows a sequence of still or moving images.
Why Digital Signage
Digital Signage is electronic signage used by companies and organisations in an attempt to attract their target audience. Digital Signage can be used for many purposes, including promotional, informative and educational.
Effective Digital Signage can promote your brand, upcoming events and more, everywhere from in a shop window to at an outdoor event. However, it goes without saying that to have effective Digital Signage, you need to have it installed in the right way, and in the right place.
inVoke Digital Signage Installation
At inVoke, we work in partnership with you. That's because we want to see the desired results as much as you do! That's why, when you choose inVoke to create your Digital Signage, we will also provide Digital Signage installation as part of the service.
We're specialists with a dedicated in-house team, so our installation services are done using industry best practice and significant experience. Your electronic screens can be designed and installed as wall-mounted displays, free-standing or in the window of your premises.
Digital Signage is a great way to get your brand noticed. With the inVoke team's knowledge and advice, we can ensure that your advertisement gets as much attention as possible by carefully installing it in the best possible place in order to reach the most of your target audience.
Features
Can be vinyl wrapped to complement your aesthetics

Commercial grade for constant 24/7 use

Network compatible for easy upload of new content and RSS feeds
Sizes available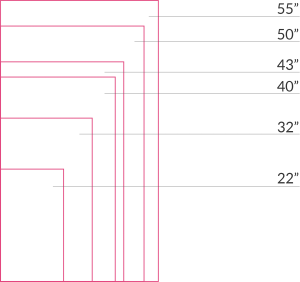 "Used to help customers navigate our store, everyone notices our free-standing inVoke advertising screen."
To find out more about our digital signage or installation options, contact us today!