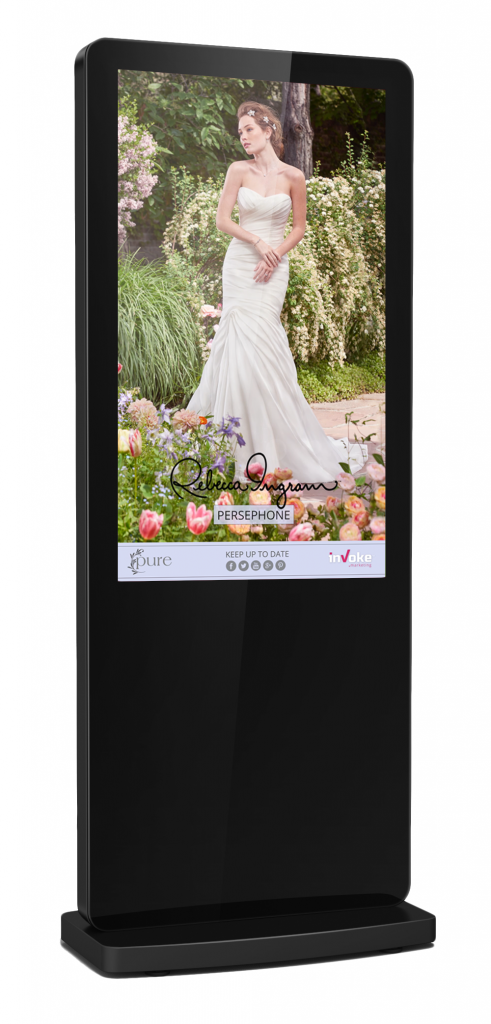 If you're looking for an eye-catching statement for your museum, corporate building or office building lobby which has the ability to inform, direct and promote, then look no further than inVoke Digital Signage.
It's important to make a sophisticated and effective statement in your lobby, as it's the first thing that visitors see when they arrive. Do this and much more with quality Digital Signage.
What is Digital Signage?
Digital Signage is a form of electronic signage which is used by companies and organisations to provide information or promote a product or service to an audience. The content can take the form of stills and videos, and can even be interactive! Whether you're in the retail industry or healthcare, expertly designed Digital Signage can hugely benefit your brand.
How Digital Signage works in a lobby setting
Digital Signage is becoming increasingly popular for lobby settings because it is not only eye-catching, but can be extremely effective in reducing queues to the reception by easily informing visitors of everything they need to know.
These dynamic screens can be programmed to show multiple pieces of content that update automatically throughout the day and can be easily changed to promote time-sensitive information. This kind of changeability allows a more personal experience for visitors.
Examples:
Hotel and leisure: Digital lobby signage is often used in a hotel setting to welcome customers and promote the in-house catering service.
Museum and heritage: Museum lobbies often provide information about upcoming events and collections through Digital Signage, as well as navigating visitors to specific exhibitions.
Hospitals and health centres: Healthcare providers such as hospitals often use Digital Signage in their lobbies to educate patients about the importance of routine checkups, flu jabs and blood donation or enable faster check-in.
Corporate buildings and offices: Many businesses use Digital Signage as an opportunity to quickly direct visitors to the correct floor or office, reducing pressure on the front desk.
Working with InVoke
If you're thinking of introducing digital lobby signage into your organisation or companies workplace, then don't delay. A member of the inVoke Digital Signage team will be happy to meet with you to discuss your requirements and talk you through the entire process, from design to installation. From there, our team will work collaboratively with you to deliver the designs that represent your brand.
Features
Can be vinyl wrapped to complement your aesthetics

Commercial grade for constant 24/7 use

Network compatible for easy upload of new content and RSS feeds
Sizes available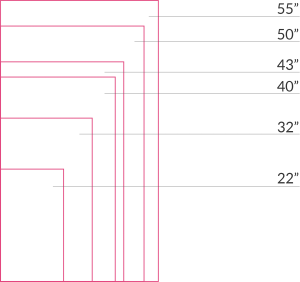 "Used to help customers navigate our store, everyone notices our free-standing inVoke advertising screen."
If you're interested in designing, creating and installing digital signage for your lobby, get in touch with us today.