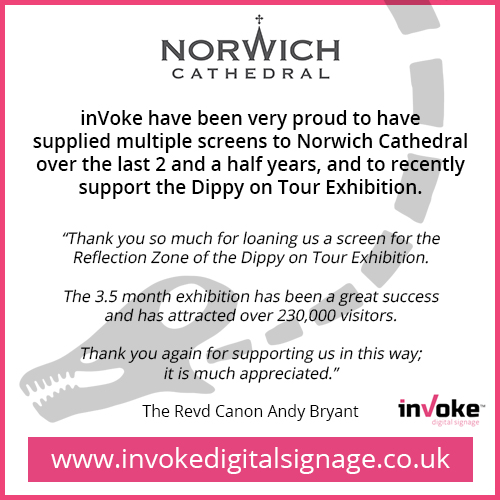 It is such an honour to work with Norwich Cathedral, and to receive such a wonderful review.
The Reflection Zone attracted a lot of attention with over 12,000 climate pledges being made by  families and individuals.
They have used these to draw attention to COP26.
We do hope that you managed to go and visit Dippy during the summer months.