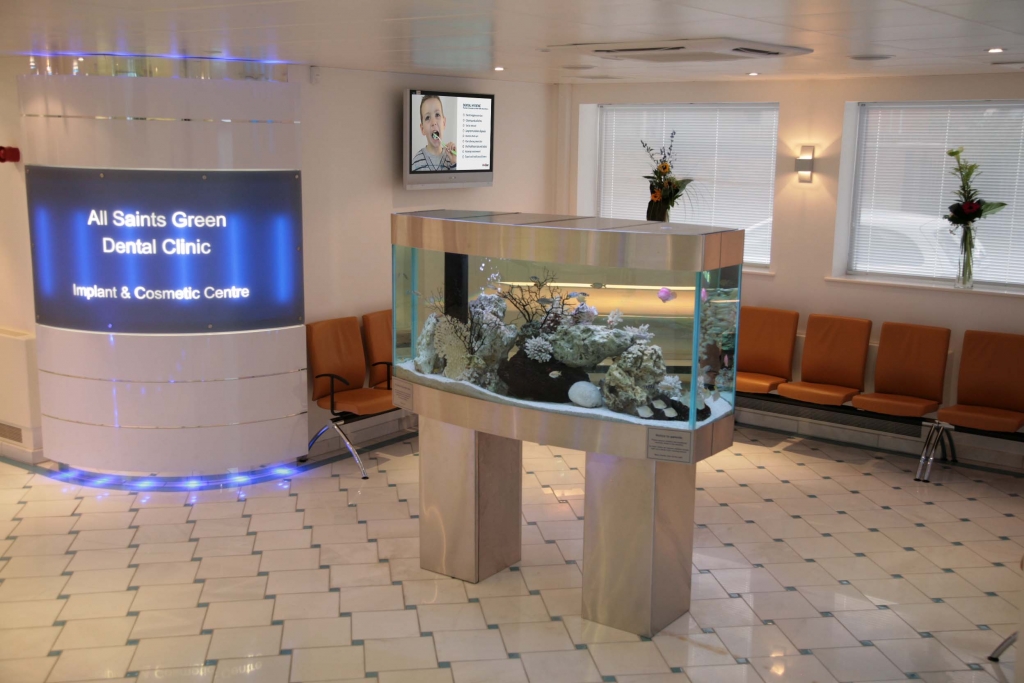 Since its introduction, Digital Signage has completely transformed the way that healthcare practices operate, ultimately improving the whole healthcare experience for patients. Digital Signage is versatile and can be used to both inform and promote, making it an essential piece of kit in any medical, dental or veterinary surgery.
Digital advertising screens
Digital advertising screens can integrate with a live TV, share information and health advice messages, connect to a social media feed, share engaging pieces of content specific to the local community and much, much more.
Designed with ease of use in mind, our digital advertising screens are incredibly easy for any member of staff to use and upload content to, regardless of how much knowledge they have in IT. This means that if there is an urgent message for patients, for example a temporary closure, a message can be quickly displayed on the screen to inform visitors.
Reduce perceived wait time
Having a consistent flow of new content means that patients have something they can divert their attention to whilst they wait for their appointment. This helps to reduce perceived waiting times, which is often one of the biggest complaints people have when visiting their local healthcare practice.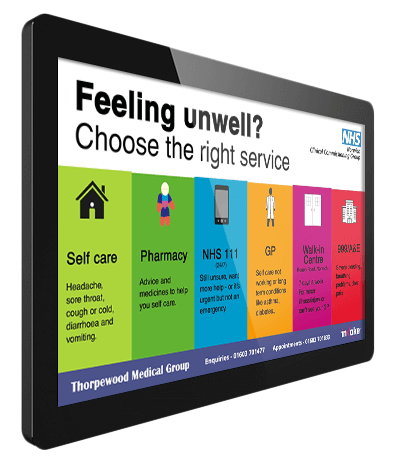 About Digital Signage for Healthcare Providers
inVoke Digital Signage provide commercial-grade 24/7 AdScreens to healthcare providers, GP surgeries, dentists and more all over the UK. Our digital displays can improve navigation, promote crucial health campaigns to your patients and communicate important information from the reception areas and/or hallways. Since the COVID-19 outbreak, we also now offer hand sanitiser displays to help prevent the spreading of viruses in hospitals, doctors surgeries and other public settings.
All our displays are fitted with an LCD panel and backlit with LEDs, guaranteeing optimum visibility. Choose from either landscape or portrait mode and get unique animations, visuals and videos!
Digital signage from inVoke is a custom and hassle-free experience. We take charge of the design and installation process, creating bespoke content especially for your screens with the help of our in-house design experts.
Our screens also feature no buttons, controls, logos or branding, reducing the risk of your digital signage screens being turned off inadvertantly or tampered with.
"The most efficient way to communicate with our patients."
Thorpewood Medical Practice
To book a free consultation, please fill out the form below.