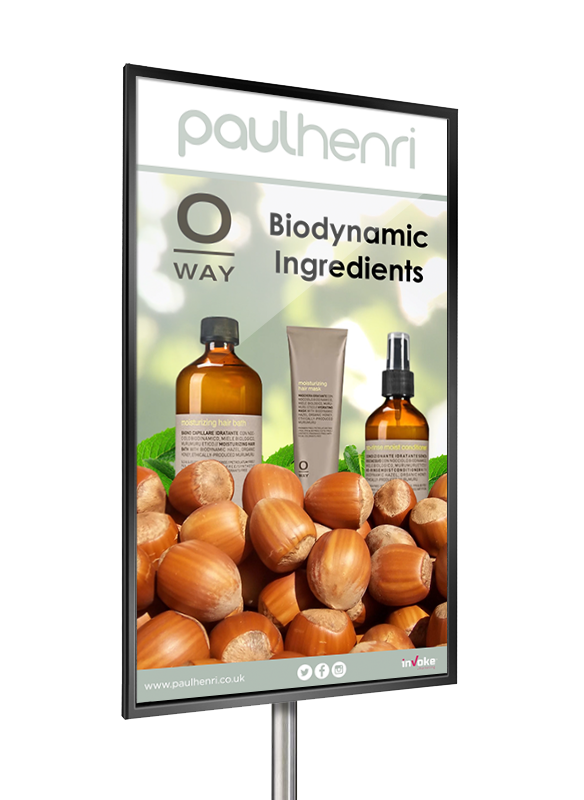 22" – 65" high brightness, sun-readable, portrait or landscape, commercial grade professional advertising screens.
When it comes to using outward-facing AdScreens, brightness is of paramount importance. This is why our displays use commercial grade high brightness panels (1500cd/m2) which are more than 5 times brighter than domestic TV screens.
inVoke Digital Signage provides digital window advertising to retailers up and down the country, offering hassle-free in-house design. Display custom content in your shop window to drive increased footfall and revenue, just as L'Oréal, Nike, Burberry and more have done!
Alongside being bright and eye-catching, our AdScreens boast incredible longevity. Designed to be in use 24/7, these advertising screens make an excellent long-term investment.
In order to enhance aesthetics, we provide the option to frame our screens so that they better compliment the environment they are to be placed in – great for retail, restaurants, offices, and hair and beauty salons.
Features
High brightness (5 x brightness of a domestic TV)

Portrait and landscape available

Can be framed to complement your aesthetics

Commercial grade for constant 24/7 use

Network compatible for easy upload of new content and RSS feeds

Floor or ceiling mounted on poles (black or chrome) or galvanised steel cables
Sizes available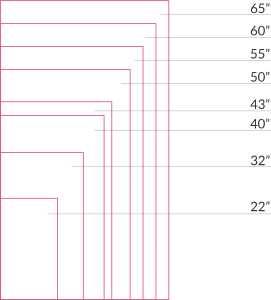 "The best thing we have ever done to attract customers. The number of eye tests and frames sales have significantly increased as a direct result of having an inVoke high brightness advertising screen."
To book a free consultation, please fill out the form below.