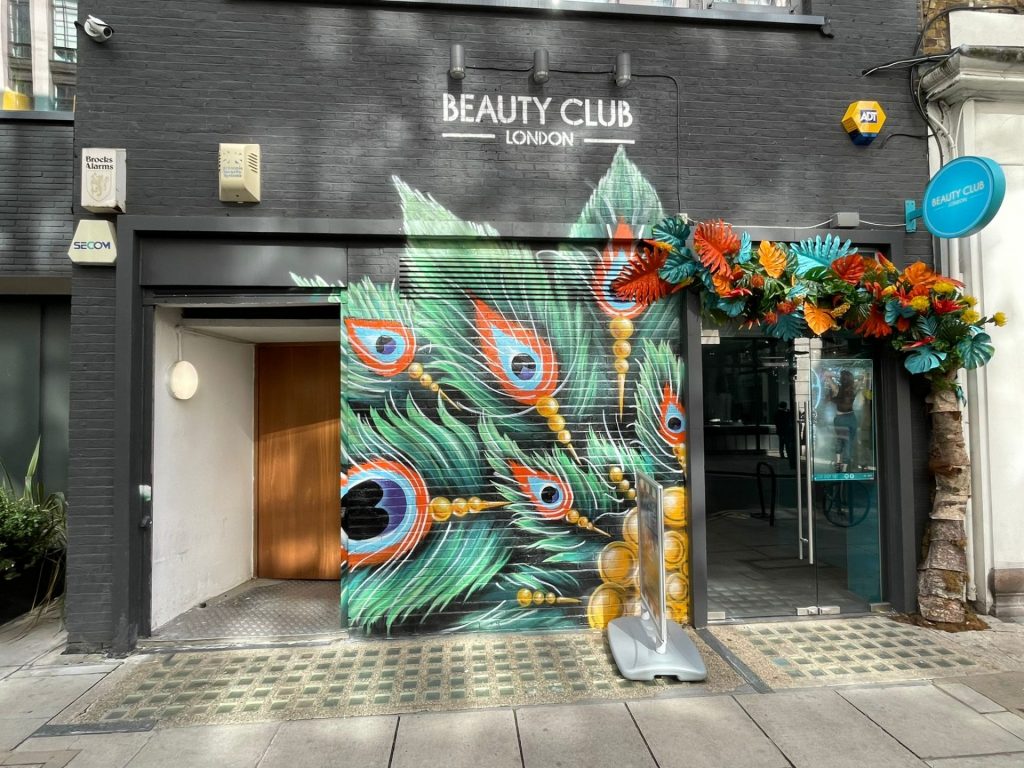 Delighted with our most recent installation at Beauty Club , Fitzrovia in London, which is a one stop shop for everything hair and beauty  – housing all of the hair and beauty industry's leading experts in one place, from their best hair colourists to celebrity eyelash extensions experts.
We installed a 43″ 3500cd Digital Screen, which is designed for  windows, these displays feature commercial grade ultra-high brightness panels (3,500cd/m²) that are up to 10 times brighter than domestic televisions. This ensures that content really stands out, even the brightest direct sunlight.
Thanks to their special ultra-high brightness panels, these displays can withstand surface temperatures up to 110°C without suffering from any blackening defect. This is crucial for outward-facing window displays, which must contend with exposure to direct sunlight.