How would you like to see your business grow?
Perhaps you're looking to sell more add-on products, or to attract more potential clients at events with some dynamic animation. Either way, we'd love to chat to you about how our Digital Signage solutions can win you more business.
To book a free consultation, please fill out the form below. Please note that we are only able to offer our services to customers in the United Kingdom.
Alternatively, if you have any questions about the service we offer, please feel free to send us an email or give our office a call and a member of the team will be happy to help.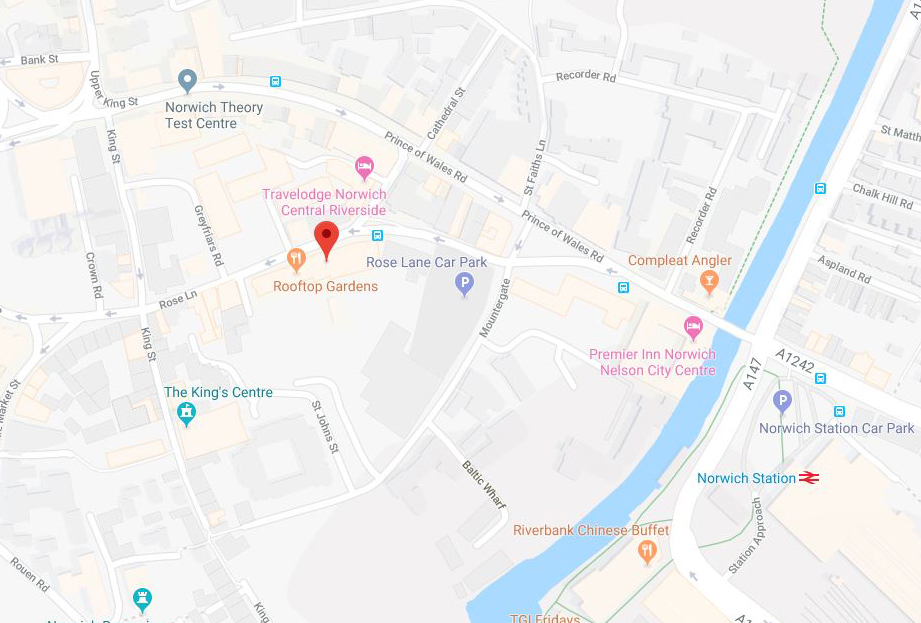 Our office
inVoke Digital Signage is based in the heart of Norwich. You can find us at:
Our office is situated just a short walk from the Norwich Train Station and Norwich Bus Station. For those driving in to visit us, there is a large multi-storey car park nearby on Rose Lane for convenient parking.