Walk-in customers account for a large proportion of the trade of most hair and beauty salons; therefore, it's of paramount importance that a salon appears polished from the outside whilst also communicating a quick summary of its offering.
Shop window Digital Signage
Using our shop window Digital Signage is one of the most effective ways of doing this, as it will not only catch the eye of consumers when they walk past, but it also provides you with a quick and simplistic way to immediately promote who you are, and what you offer.
Promote your services
One of the biggest benefits to installing a digital shop window sign at your salon is the ability to attractively promote your services. Often, potential customers will look for a specific type of service before they walk in, and making your customers aware that you offer the service they're seeking will likely entice them to enquire further.
Our digital screens are also excellent for advertising promotions or cross-selling other services. For example, someone who originally came to have a wash, cut and blow dry may also decide to have their nails done as well if you promote this service with an eye-catching digital advert.
User friendly
Both user friendly and easy to edit and upload content to, our digital screens also offer you the opportunity to promote any special and limited time offers, meaning you can capitalise on seasonal events or trends.
Which Digital Signage product is right for you?
Let us help you choose which type of Digital Signage is ideal for your hair or beauty business: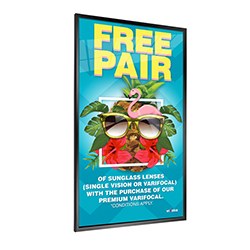 Internal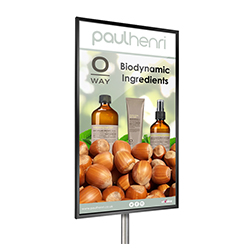 Shop Window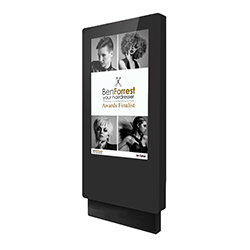 Outdoor
"inVoke had a frame especially made for our outdoor digital screen. It's fantastic and so stylish, and we're so, so pleased with the service from the design team. We'd recommend them to any business."
To book a free consultation, please fill out the form below.