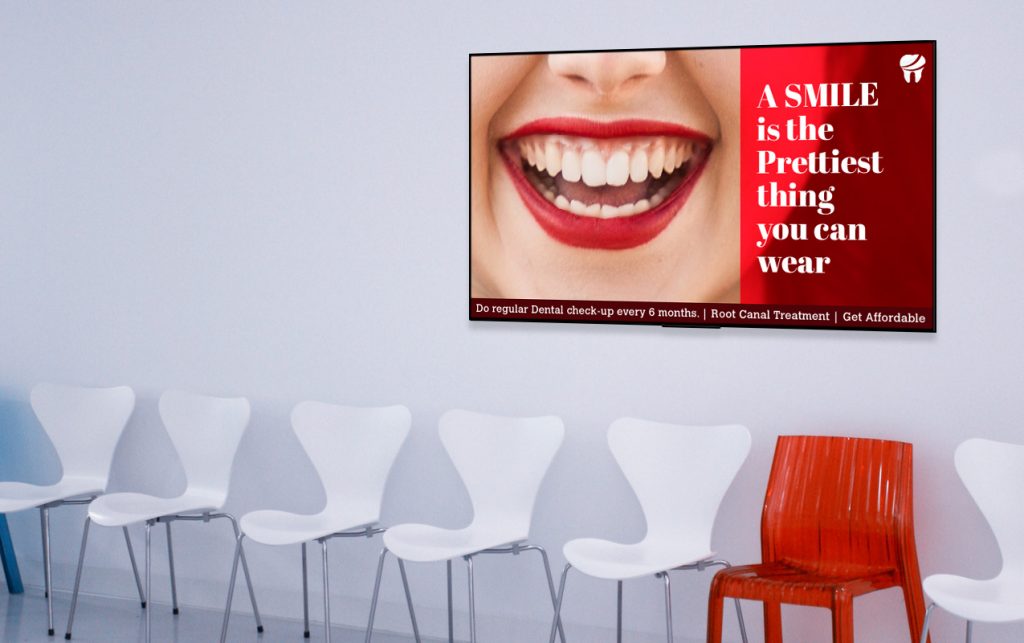 Many dental practices have Digital Screens installed in their waiting room.
However, there are a range of other locations where digital signage displays can be installed to help engage and educate patients and market your practice better.
We offer a range of screen solutions suitable for a variety of different locations. All of our displays are commercial grade and designed for commercial usage.
Key Benefits :-
If you are interested then please get in touch , we would love to work with you !