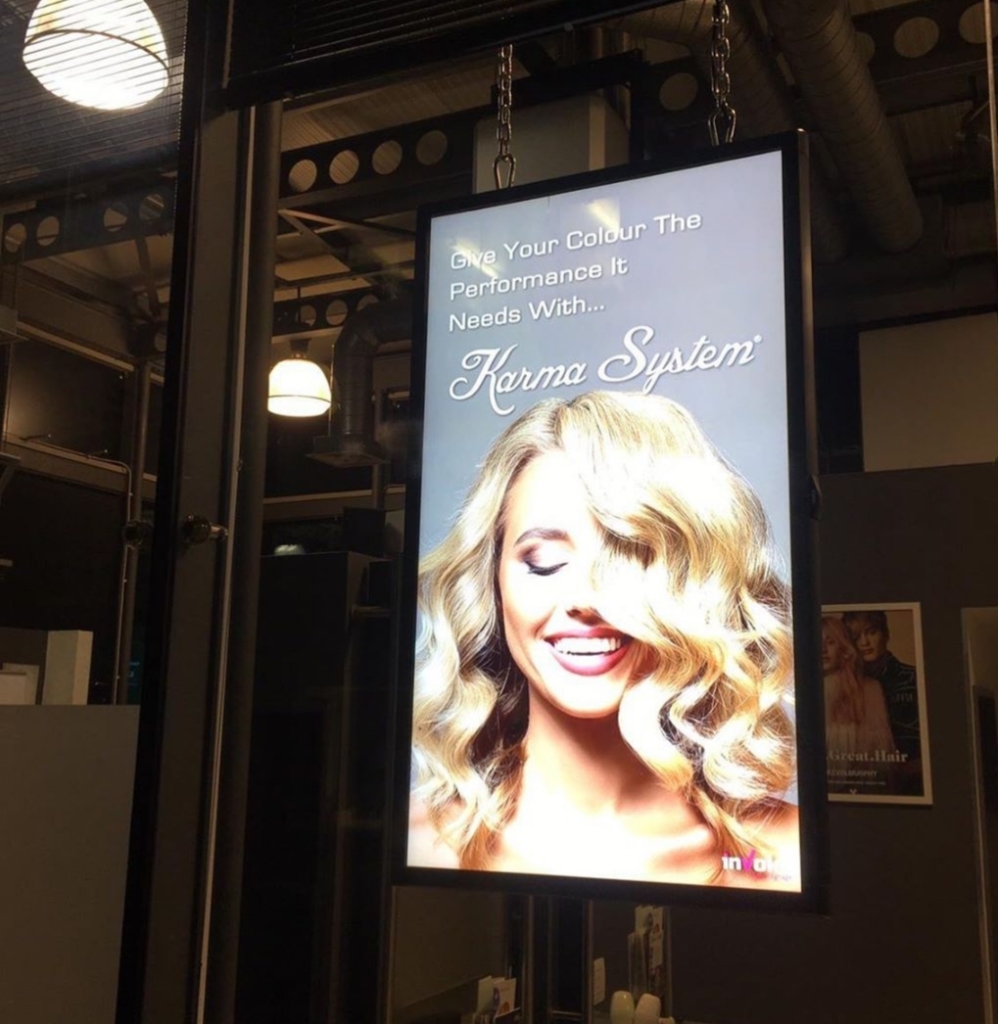 Delighted with our latest install located in Basildon, Essex.
We installed three Vestel PDH55 24/7 HB2500 Nits display screens, with OPS Android and DSA-Cloud Digital Signage Software. The Screens were hung from chains which is the latest style of Window Displays for high end Hair & Beauty Salons .
The salon offers the full-range of hairdressing and barbering services – helping you to define your look with a professional, friendly team using premium salon products.
The Ministry of Hair also operates an academy, offering unique training and learning programmes for everyone, from novices looking to get into the industry to professionals looking to sharpen their skills – all in a live salon environment.