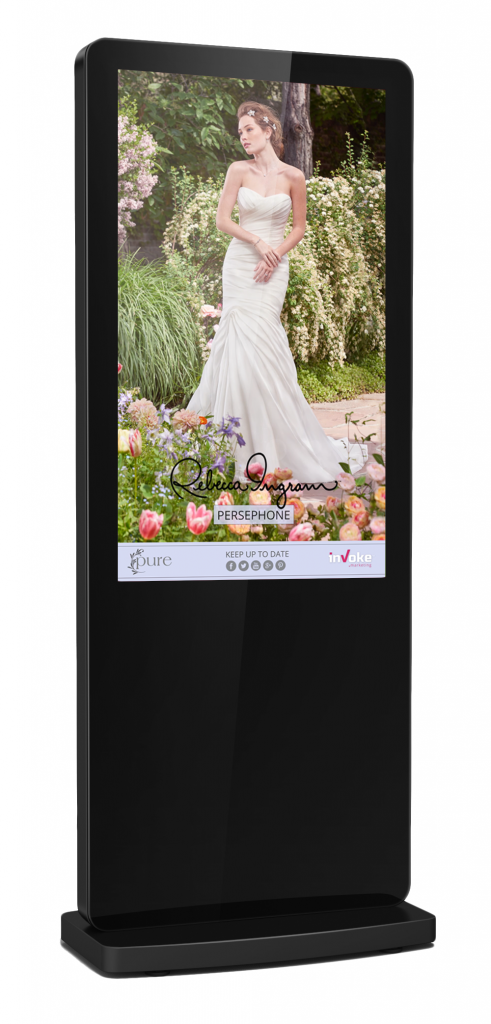 InVoke Digital Signage provide excellent digital signage solutions to help your business stand out from the crowd. Digital signage screens capture 400% more views than static display. Our installations start from only £3 a day, and we offer free on-site consultations to discuss your objectives.
Digital signs are designed to run 24/7 to share video, imagery or animated content that grabs the attention of your customer.
Products we offer include:
Free Standing
Interactive
Internal
Outdoor
Shop Window
Video Wall
Screen content can be updated instantly, or scheduled throughout the day. You can display stills, video, animations and RSS feeds such as live news, Tweets and weather reports.
Our screens vary from free-standing units to wall-mounted monitors, in a wide variety of sizes and shapes. For more information on the specifications of our products, please click the links below.
"Used to help customers navigate our store, everyone notices our free-standing inVoke advertising screen."
To find out more about our digital signage or installation options, contact us today!